Care Centre for the Elderly, Glyfada
DELFINI Gerontology Center
Welcome to the DELFINI Gerontology Center and to its new, updated website. The Care centre for the elderly, which has established itself as one of the leading homes in Greece, has once again opened its doors in Glyfada so that men and women of the "third and fourth ages" can enjoy dignified and safe living conditions.
While elderly people in our care are staying at our modern Gerontology Center, they are monitored on a daily basis by our team of doctors and receive 24-hour nursing supervision from our exceptionally well-trained staff. At the same time, with the help of our psychologist, they are able to integrate into our organized community in a way which ensures that their own particular individual needs are met.
At DELFINI we do not limit ourselves to the functions usually offered by a typical Elderly Care Home. Instead, we make sure to provide a fully integrated service as befits a modern and up to date European Gerontology Center.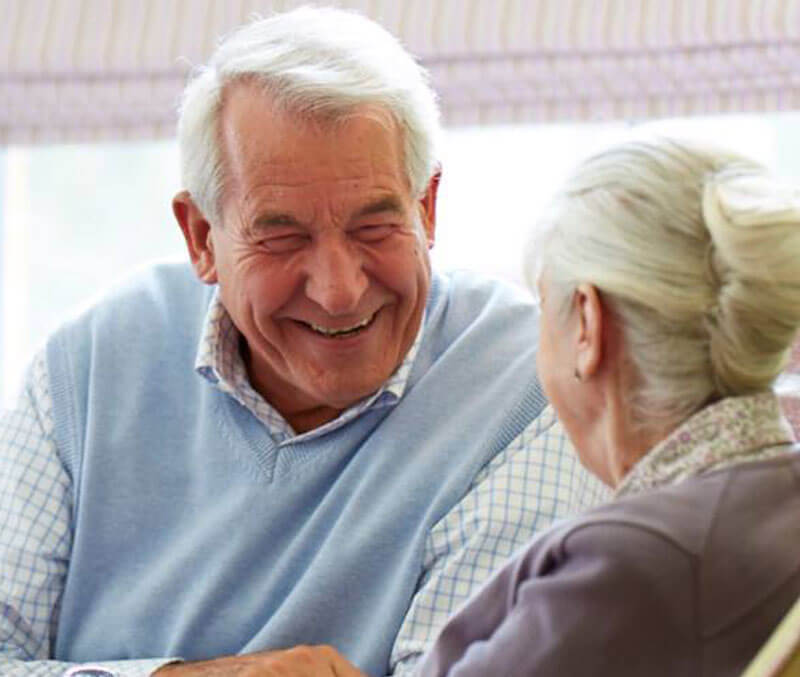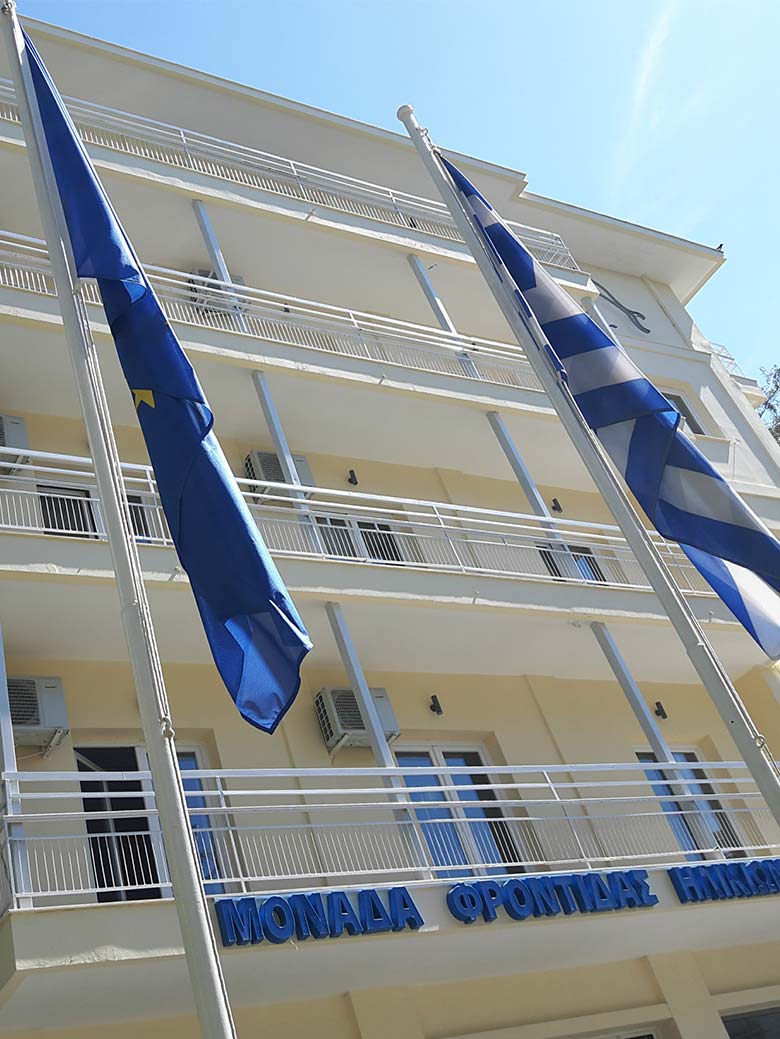 Every day, the DELFINI Gerontology Center works to honour the trust that both the elderly and their relatives place in us. Our partners work together methodically to ensure that all our residents enjoy a comfortable life and that all visitors to the Centre receive a warm, friendly welcome.
Our centre
Our fully renovated and luxuriously built centre offers more than a "classic nursing home". We provide those we care for with high quality living conditions and a fully monitored environment. Our centre is staffed by extremely well-trained personnel who make sure that all our guest can enjoy a peaceful life.
Our guests live in a pleasant and intimate environment where they can experience genuine warmth and hospitality. Making sure our guests can join in and feel at home socially is part of our daily work. We believe that this is the key to their happiness and is also the key to the proper treatment of dementia. Our goal is to make them feel at home here, and to live up to the trust they place in us every day.
Our centre operates and is staffed in accordance with the relevant European and International standards and employs all the necessary scientific staff. All our personnel are well-trained, and the unit employs administrative staff, doctors who specialise in the third and fourth ages, supervisors, nurses, psychologists, social workers and support staff.
Our Unit works with Catering companies which comply with strict European standards. We provide a Mediterranean-style diet for our residents and, in cooperation with our Clinical Dietitian – Nutritionist, we can support special, customised individual diets where required.
Both bedding and clothing are cleaned in a modern, professional environmentally friendly dry cleaning facility using hypoallergenic detergents. Regular professional cleaning of both clothes and bedding is a top priority for us, as this allows us to provide our seniors with the high quality accommodation they deserve.
Temporary Accommodation!
Especially during summer, we are ready to welcome temporary guests at our care home.
We provide daily monitoring by a pathologist, a psychologist and a physiotherapist. We also provide weekly monitoring by a specialised neurologist and a Clinical Dietitian.
DELFINI is a real Gerontology Center and NOT a retirement home!!!!! It is a well equipped Center with staff who have the complete knowledge of nursing and medicine that our loved ones need!!! It is very important for the children of elderly parents with health issues to see that their parents are treated with respect, live in a sparkling clean environment and have excellent personal hygiene and are happy ... I have seen this first hand. I only hope that if I live to be as old as my mother and if I have her health problems, I will be lucky enough to be there and nowhere else!!!

Care, a cosy environment, warmth and respect for the people you care for!!! Truly moving. My warmest congratulations to everyone!!

An Excellent Gerontology Center. They respect the elderly and keep their visitors and loved ones informed. A great place!!!